World Time Clocks for Web Pages
Using Graphical Backgrounds for The Clocks
A background image set for the page will naturally appear behind the clocks. The same is true of a table background image if the clocks are in a table. The examples of web page clock displays below were achieved by specially preparing a GIF or JPEG image just the right size for the clocks to sit on top. The clock script simply needs to be placed within a table and the image set as the table's background. This gives the effect of the clocks being part of the background image. These are just a few ideas. The possibilities are endless.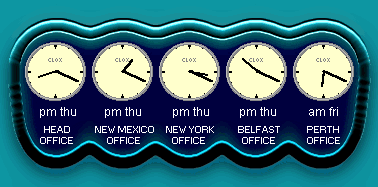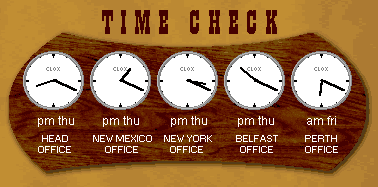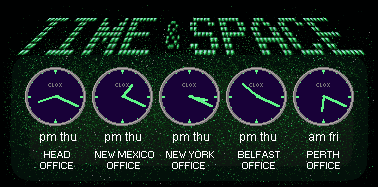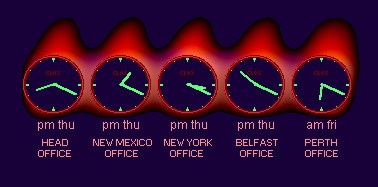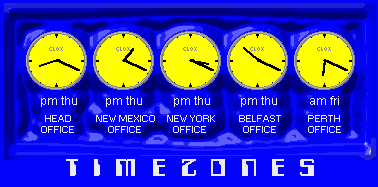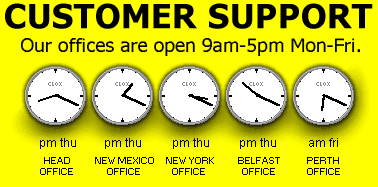 If you want to study the different types of clock faces available click here.
See a working example on this page.
Click below to enter our online store...






Copyright © Mirage Audio Visual Media.