App Store
Thank you for your interest in ordering/registering MiRaGe AVM applications.
If you are registering between one and nine copies of CLOX 8 for Windows or CLOX 8 for Android, please use the Checkout buttons below. Prices are in US dollars ($8.00 per device). Payments are handled securely by PayPal.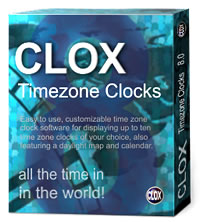 If you don't already have it, download the Windows version of CLOX 8. No installation required. The trial mode is time-limited until you enter your unique key code.
When you have the app(s) on your device(s) send us the serial number(s) and we'll send you the a unique key code to unlock the app on each device. We will send your download links, key code(s) and activation instructions by email. In some cases it can take up to 24 hours for email to arrive. If you don't see the email please check your junk mail folder in case it has landed there.
For customer support, or to register other MiRaGe AVM products, or enquire about bulk discounts or bespoke software development, please contact us.